The UltrasoundTechnicianSchools.com
Looking to the Future Diagnostic Medical Sonography Scholarship is Now Closed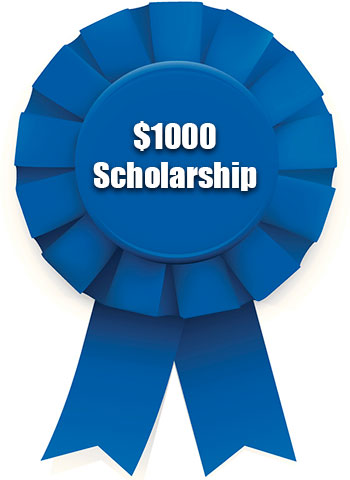 You've made the decision to pursue a career in diagnostic medical sonography, and there are a lot of good reasons why that could be one of the best decisions you've ever made. Few allied health careers can offer what sonography does. After a fairly short period of initial education and training, you'll have a job with a very respectable salary waiting for you. The people you'll be working with, and the work itself, are fascinating, and so is the technology. It's just one of those jobs that pays well, provides a lot of opportunity for growth, while still being a lot of fun to do every day.
But that doesn't mean it's easy to master the skills you need to pass certification exams and do the job well. And there's definitely a lot involved in following those skills as far as they can take you. For a lot of people in the field, it's a career-long process of learning and developing new types of expertise by stacking on certificate courses in different specialty areas.
Whether you're just getting started in a general diagnostic sonography program or looking at post-degree certificate options to get into a specialty, even with a good income and employer support, the process of getting all trained-up and certified can still be expensive.
Update
The application window is now closed.
Who is EligiblE?
Any recently accepted or currently enrolled student in a CAAHEP-accredited certificate/diploma, associate, bachelor's, or post-degree certificate program in sonography (e.g., cardiovascular, vascular, obstetric/gynecological/fetal, pediatric, musculoskeletal, echocardiography, etc.).
<!- mfunc search_btn -> <!- /mfunc search_btn ->
All students recently accepted to initial training programs with no previous college education must provide proof of being accepted, and proof of having a minimum cumulative high school GPA of 3.0. Transfer students entering a bachelor's program with an associate's degree must show proof of having a 3.5 GPA in their associate's program.
All recently accepted students in a post-degree certificate must show proof of having a minimum cumulative GPA of 3.5 in their most recently completed degree program.
Scholarship Application Requirements
When applying, please ONLY SUBMIT THESE TWO ITEMS:
Complete application form with verifiably true and accurate information
100% original essay that addresses the topic described below (2,500 words or less)
If your essay is selected, we will contact you using the email you provide on the application and request the following documentation to verify you meet the eligibility requirements.:
Proof of enrollment or acceptance in a qualifying certificate/diploma/associate/bachelor program (letter of acceptance or another verifiable document with university/program letterhead)
Proof of meeting minimum GPA requirements (transcript summary or another verifiable document with university/program letterhead)
Any false or inaccurate information on the application form or plagiarized content on the essay would be grounds for immediate disqualification.
Essay Topic
Of course, diagnostic medical sonography is a tech-heavy field, but it is still healthcare, so at the end of the day it's all about people. Beyond all the technical proficiency it takes to be able to perform the job, a successful sonographer needs to be calm, understanding, patient, compassionate, and communicative—and that's just the start.
We want to hear about what personal traits and life experiences you have to draw on that would make you a standout in your field. Maybe you've cared for an aging parent and bring a warm bedside manner to the work you do, making patients feel at ease in your presence. Maybe you're a hobby photographer and your attentiveness and eye for detail helps ensure you consistently capture the clearest, most unobstructed images. Maybe you have a background in another allied health profession and have seen it all, allowing you to bring a sense of calm to stressful situations.
In 2,500 words or less, tell us about your experiences and how they may have helped you develop the kinds of traits that would make you exceptional at your job as a sonographer.
Selecting the Winner
Our staff will review all applications and essays that meet the basic requirements and select a winner based strictly on the strength of the essay.
The essay topic is all about your personal experience and your own subjective thoughts and opinions, so naturally there is some subjectivity to our selection process too. This means that everyone with a qualifying GPA who is enrolled in or has been accepted to a qualifying program has an equal shot at winning, regardless of background, employment history, or extracurriculars. We feel this is the most equitable way to approach the selection process.
We know that all applicants are worthy of the award, but we're limited to choosing just one winner per year.
Announcing the Winner
We will start by contacting the winner by phone or email to deliver the good news. At that time, we will ask for proof of current enrollment and transcripts covering the period of time that passed since submitting the application.
<!- mfunc search_btn -> <!- /mfunc search_btn ->
If the selected recipient is unable to supply the required documentation, or if the GPA has dropped below 3.5 since submitting the application, we reserve the right to rescind the award and give it to another applicant.
We will ask the winner to provide a picture of themselves along with a few words that we will publish right here on UltrasoundTechnicianSchools.com.
We will then make our official announcement to share the good news with our readers.
Non-Discrimination Policy
UltrasoundTechnicianSchools.com does not discriminate based on age, race, sex, religion, disability status or sexual orientation. All qualified applicants are given equal consideration and are assessed strictly based on the strength of their essay. It is at the sole discretion of our staff to select the applicant we feel best exemplifies the traits and values of a great ultrasound technician.