How to Earn an Ultrasound Certificate
Certificates in ultrasound technology and related specialties are almost always offered as post-degree training programs geared to either career changers coming from other allied health fields or entirely different professions, or ultrasound techs that have already earned a degree and are looking to add an additional specialty. If you're just out of high school and getting started with your career training, a degree or accelerated one-year program (with college prerequisites) in ultrasound technology is what you're after. If you already have a degree, then earning a post-degree certificate is the perfect option for you
<!- mfunc feat_school ->
Diagnostic imaging continues to be a booming field in a high-growth industry, and one that offers big opportunities for anyone with the technical know-how and delicate touch it takes to work closely with patients, using sound waves sent through a handheld transducer to create images of internal organ systems that would otherwise be invisible to doctors and other medical professionals. Even as the technology advances and the tools get better, it's a field with a long tradition, and one that fills an absolutely crucial niche in the healing arts.
The diversity of specialty areas makes it enormously appealing to a workforce with equally diverse skills and interests, and the uniquely interpersonal nature of the work is perfect for anybody with people skills. It's also one of the rare allied health careers that offers tons of opportunities for continual learning and specialization, which means career advancement and steady salary increases are all part of the package.
A lot of people are heading into the field right now, and it's a good thing, because a lot of people are needed to meet the demand for skilled sonographers. Diagnostic medical sonography overall is experiencing an unreal job growth rate of nearly 20% in the run-up to 2028, while jobs in the vascular technology specialty alone will increase by 14% in that time. These are some of the fastest growth rates in any of the allied health fields, which tells the story of how sonography is anchored to the overall expansion of the healthcare industry.
Almost all of those jobs are going to require a professional certification in the field. And those certifications all require both a college education and highly focused professional training in the science of ultrasonography. That almost always means earning an associate's degree at minimum for general certification, and can sometimes mean earning a bachelor's for certs in certain advanced specialties.
While there are many very capable accredited programs at both the two and the four year levels that will give you both the technical training and the degree you need in one package, those programs aren't right for everyone. Anyone who already earned a degree in a different field and is now interested in making a career change and getting into sonography, not to mention current sonographers interested in going into a more advanced specialty, can build on the degree they already have by earning a post-degree certificate.
As people reevaluate career options and explore other opportunities, in a field with so much upside in terms of salary potential and advancement, you'll find a lot of people transitioning over from entirely different fields, as well as many current ultrasound techs looking to specialize. That makes post-degree certificates a fairly common and very viable path to either becoming an ultrasound tech or advancing in the field.
---
Clarifying Some Terms – Earning a Certificate Vs. Becoming Professionally Certified
How to Become Professionally Certified as an Ultrasound Technician
Understanding Your Options and Selecting the Right Ultrasound Certificate Program
Picking the Right School for Your Ultrasound Technician Certificate
Ultrasound Technician Career Outlook for 2020 and Beyond
---
There are hundreds of programs currently accredited by the Commission on Accreditation of Allied Health Education Programs (CAAHEP) that provide training in diagnostic sonography and related disciplines like echocardiography. That can make picking the right certificate program a dizzying process. With dozens of specializations, a constantly evolving array of technologies and techniques, it's an exciting field to get into, but one that definitely requires you to do your homework before getting started.
We work closely with schools all over the nation offering campus-based and online ultrasound tech programs to ensure we have the most accurate and up-to-date information available. We're here to help you take your next step toward getting the certificate you need to change careers and become an ultrasound technician or advance in the field through specialization.
Clarifying Some Terms – Earning a Certificate Versus Becoming Professionally Certified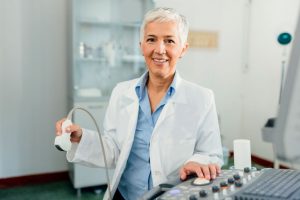 So, what's the differences between earning a certificate and becoming certified? This can be a tiny bit confusing until you nail down a clear definition of the terms.
Many educational programs award academic certificates, like the kind we've been talking about. Similar to a degree, it represents a path to getting the training and education you need for career preparation or advancement, and can be a precursor to earning a professional certification in the field.
A professional certification is granted by a national certifying organization when you demonstrate through an exam process that you have a high level mastery of the skills the profession requires. To add a little more to the confusion, some certifications of this sort are actually referred to as a certificate, as in the case of the Midwife Sonography Certificate from ARDMS. But generally, the term is reserved for exam-based professional certification.
<!- mfunc search_btn -> <!- /mfunc search_btn ->
Just to be able to take one of these certification exams, you'll have to have your education complete and meet other requirements related to experience and hands-on training. Once you've been cleared to take an exam, and you pass it, you'll then be certified to work in the diagnostic imaging specialty that aligns with your particular certification.
The two primary organizations that offer the exams leading to professional certs are the American Registry for Diagnostic Medical Sonography (ARDMS) and Cardiovascular Credentialing International (CCI). These organizations act as standard-bearers for the industry in validating professional skills and performance.
Think of it like this: your academic certificate is the first step you take on your path to becoming professionally certified. Since these things are inextricably connected, we'll be covering both in this guide.
How to Become Professionally Certified as an Ultrasound Technician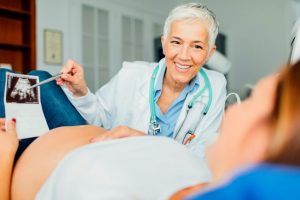 Getting certified as an ultrasound tech is all but mandatory in today's job market. Even though it's very rarely legally required, credentialed candidates always have the edge when it comes to competing in the job market. Very few states currently require licensure for sonographers, but even the states that do typically require candidates to pass national certification exams as a condition for license. And even in the majority of states where licensing isn't a consideration at all, the hospitals and medical centers that employ ultrasound techs generally make current certification a minimum requirement for getting hired on.
There are good reasons for these requirements, too. Compared to what sonography techs were working with in the '90s, modern imaging equipment looks like something out of a sci-fi movie. You'll see similarly swift changes over the course of your career in the field, and you'll need the right grounding in basic physics and science to be able to handle it.
You also will need specialized knowledge to handle the nuances of various ultrasound environments. The kinds of applications that ultrasound is used on have become diverse and demanding – everything from intricate vascular and neuro work to FAST (Focused Assessment with Sonography for Trauma) applications in emergency departments.
That means you will almost certainly be earning a certification from either the American Registry for Diagnostic Medical Sonography (ARDMS) or Cardiovascular Credentialing International (CCI). For some positions, a certification from the American Registry of Radiologic Technicians (ARRT) may make more sense. The particular certification you will need depends on the type of work you plan to pursue in the field.
To sit for any of those tests, you need a formal education and work experience. If you already have a degree, then earning a certificate can provide the exact education you need.
American Registry for Diagnostic Medical Sonography (ARDMS) Certification for Medical Sonographers
The American Registry for Diagnostic Medical Sonography is the kingpin of American diagnostic imaging certification, with five different certificates and eleven specialization categories.
Each of these have a testing requirement and an education/experience requirement that can be satisfied through different combinations:
A CAAHEP accredited program / No experience required
A two-year allied health education program in patient-care / 12 months full-time clinical experience
A bachelor's degree / 12 months full-time clinical experience OR sonography-focused degree
Current equivalent credentials / Experience as outlined by the agency offering those credentials
A separate certification path is laid out for medical doctors to be certified in sonography.
For most people, however, the certification process boils down to three essential steps that begin with education:
Earn a degree or certificate in medical sonography. Assuming you're a career changer looking to get into the sonography field, the first step is the one you will take by earning your post-degree academic certificate program. Of course, you can also satisfy this requirement with a CAAHEP-accredited associate's or bachelor's degree if you don't already have a degree in another field.
Pass your SPI Test. The testing for all ARDMS credentials begins with the SPI, or Sonography Principles & Instrumentation Examination. It's possible to apply for and take this examination prior to graduation. All ARDMS exams are conducted through Pearson VUE, so it should be easy to find a testing center anywhere in the nation.
Pass your Specialty Exam. After successfully passing the SPI, you'll have to take and pass an additional test specific to your specialty area. You have five years from passing the SPI to do so, but most people find it easier and more productive to study for and pass the tests in rapid succession. For each certificate, it's only necessary to pass one of the particular sub-specialty exams to qualify, although you may elect to take several.
Current ARDMS specialty certifications include:
Cardiovascular Credentialing International (CCI) Certification for Medical Sonographers
CCI offers multiple credentials, similar in number to ARDMS, but all of them are highly focused specializations within the field of cardiovascular monitoring, and only some of them deal specifically with sonographic imaging. Those credentials are:
Each of these also require passing an examination, but only one, and specific to the credential. Tests are administered at Pearson Professional Centers nation-wide.
Also like ARDMS, there are multiple paths to qualifying for that exam – from earning a certificate from a program accredited in that specialty, to having work experience in the field, with multiple combinations of those elements that can be used to qualify. Click the link for the specific credential you're interested in to see all the various methods accepted for each one.
The American Registry of Radiologic Technicians Certification for Medical Sonographers
ARRT focuses primarily on certifying technicians for radiographic applications and nuclear medicine, such as magnetic resonance imaging and computed tomography. They also offer a limited number of sonographic certifications, however, including:
Each of these credentials have substantially different requirements for eligibility, but they all include an associate's-level education as the basis, along with the completion of an ARRT-approved structured education program within the discipline. That ARRT-approved program is usually the exact kind of post-degree certificate that's ideally suited for career changers that already hold a degree.
<!- mfunc search_btn -> <!- /mfunc search_btn ->
As with ARDMS, a CAAHEP-accredited associate's is accepted for the base education. But an associate's degree in any number of other fields from an accredited school can also serve as the base education that you you build on with an AART-approved post-degree certificate program in your discipline of choice.
If you already hold another ARRT certification, you only need to complete a relevant structured education program and meet experience requirements to take one of the sonography certification exams.
Though you must have an associate's degree in any field, at a minimum, you will use a post-degree certificate or similar program to meet the specialized educational requirements for the sonography certifications. In some cases, you will also have to fulfill a clinical experience requirement.
All ARRT certifications are granted after passing a subject-specific exam. Naturally, they also come with an ethical requirement specifying good moral character, which is established through a series of questions you answer on the application that are then reviewed by a committee. A pre-review is available to help you get familiar with the kinds of questions you'll be asked.
Understanding Your Options and Selecting the Right Ultrasound Certificate Program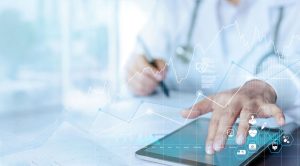 Even though there are routes to earning some of those certifications that don't explicitly require a dedicated two-year degree in medical sonography, the depth of expertise it takes to become certified in the field is always going to involve substantial training in ultrasound technology.
If you already hold a college degree, a certificate program offers the fastest and most efficient path to getting job-ready and qualifying for certification exams. Typically lasting between 12 and 18 months, a certificate cuts out much of the general education coursework that you've already gone through while earning your college degree in favor of more than 1,000 hours of valuable clinical skills practice.
In many cases, you will find certificate programs that operate alongside existing associate's degrees in sonography; in fact, you'll likely share classes with associate's students at those programs, only you will be exempted from the general education courses that they will also have to take, and complete your studies sooner.
Many certificate programs have stringent prerequisites, including:
A current professional certification in a related healthcare area
Observation hours of sonography professionals in action
American Heart Association BLS Certification
Letters of recommendation
Specific prerequisite coursework in areas like anatomy, physiology, and physics
Associate or bachelor's degree in a related field, with transcripts and sometimes minimum GPA standards
Experience in an allied health field
You will commonly see the experiential and educational requirements combined in some way. For example, if you have a degree that is already closely aligned with the healthcare field, you may enter a certificate program directly; if your degree was in a completely unrelated field, you may have to accumulate some sort of related healthcare experience before applying. Fortunately, these are common paths people take on their way to a career in sonography, so you will probably have an easy time meeting those standards.
There are very few, if any, ultrasound certificate programs that allow entry without a college degree of some sort, and even those that do are likely to include significant college-level prerequisite coursework to be completed prior to entry.
Picking the Right School for Your Ultrasound Technician Certificate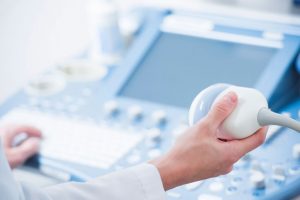 The good news is you have a lot of options when looking for ultrasound certificate programs. In addition to colleges that offer certificates alongside their bachelor or associate's degree programs, you can also find hospital-based certificate programs.
Since your first choice is likely to be a CAAHEP-accredited program to streamline the process of meeting the certification eligibility requirements, it makes sense to check your choices against the CAAHEP list of accredited programs. The searchable database allows you to filter by field and concentration, as well as limit the selections so it only shows you relevant post-degree certificate programs.
CAAHEP accreditation is also a sure sign that the school surpasses industry-standards in terms of quality instructors, comprehensive curriculum, and even facilities and practicum placements.
Choosing a school will depend on location and cost, but particularly on the type of specialization that you intend to pursue, since not all schools will offer every specialty. You may also find that certain programs have a better or worse reputation in some areas, so it's worth checking out reviews to get an idea of what other people's experiences were like.
You can also check published outcomes for most programs. They will tell you the student retention, graduation, and credentialing success rate, and sometimes include job placement data for students after graduation. All these things could influence your decision.
Coursework in an Ultrasound Tech Certificate Program
Your core courses will focus on ultrasound physics and the fundamentals of scanning. With the assumption that you already have all the general college courses you'd ever need behind you, one of the main benefits of a certificate program is the exclusive focus on imaging-related subjects. That means every minute of the program is focused solely on skills and knowledge development as it pertains to diagnostic sonography. You'll find yourself in classes like these:
Sectional anatomy
Diagnostic critique and pathology
Physical principles of ultrasound
Advanced sonographic principles
These courses will give you the highly technical knowledge of how ultrasound machinery works and the ways that sound waves are reflected and interpreted through physiological structures. It's essential knowledge for understanding how to use the equipment, and the gentle art of manipulating the ultrasound transducer to provide clear diagnostic images. It's also essential for understanding the limitations and capabilities of ultrasound generally.
In general certificate programs, you will also have a light load of coursework that gives you an overview of the common specialty areas, including:
Obstetric and gynecological imaging
Vascular sonography
Cardiac imaging
Pediatric sonography
Musculoskeletal sonography
In specialist programs, of course, you will double down on the specifics of your field and get into advanced topics.
Lab and Clinical Rotations in Ultrasound Certificate Programs
All sonography studies involve a significant amount of time in lab-based training, where you learn the technical aspects of using the machines and how to operate and properly manipulate the transducer. They also require substantial amounts of clinical work with actual patients, learning your trade by actually applying your knowledge and skills in active cases under the supervision and guidance of professionals that have been doing the work for years.
In general programs, your clinical rotations will typically take you through at least some period of time working with experts and patients in each specialty area. Almost all programs offer clinical experiences in a variety of locations, including hospitals, outpatient clinics, or even mobile labs. These experiences offer you well-rounded exposure to the different sorts of patients you'll be working with, giving you hands-on experience with diverse cases. This also serves to give you a sense of your options for specialization if you decide you really like working with a particular patient population, like expectant mothers, for example.
Specialized programs will also include some generalized clinical practicum, but naturally will tend to feature heavier rotations in your selected specialty area, giving you more complex and difficult cases to learn from.
It's always wise to check out the locations where clinical rotations are conducted, and evaluate the reputation and caseload of the respective hospitals and clinics. High volumes of work mean you are more likely to be working with accomplished experts, and more likely to see unusual cases that will expand your own expertise in the field.
Ultrasound Technician Career Outlook for 2020 and Beyond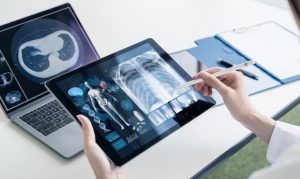 There are excellent reasons for you to be making a mid-career course change into the field of diagnostic imaging, or to add the skill to your repertoire if you're already working in nursing or another allied health field. With tremendous demand for a particular skillset comes higher salary offers as hospitals and clinics look to get talented techs on staff. That's exactly what we're seeing in the field of sonography. Nationally, the median salary for diagnostic medical sonographers in 2019 was $75,780, according to the Bureau of Labor Statistics (BLS).
Salaries can vary quite a bit, especially when you start getting into specialty practice. Like in all aspects of medicine and healthcare, the rule is that the more specialized your skills are, the more valuable they are too. For example, BLS data shows that outpatient care centers, which include everything from obstetrics clinics to urologist offices, pay the highest salaries – nearly $90,000 per year as of last check in 2019. Diagnostic laboratory work was considerably lower, but still very respectable, at $70,100. The highest levels of employment for the profession are in general and surgical hospitals and in physician offices, where you can expect salaries to be right around the median.
With big paychecks and solid job growth in the industry, there has never been a better time to become a sonographer from a financial and job security standpoint.
Diagnostic Imaging Careers and Specialties
Specializing is more of a consideration once you have a basic background in diagnostic medical sonography and you're looking to expand your repertoire of skills. But some programs allow even new sonography students to choose a focus.
The wealth of available specialty areas in the field, and all the fascinating people you'll work with in the area you're interested in – from the patients to the specialists themselves – is really one of the special things about getting into the field of sonography. Regardless of your interests in the field of medicine, you can find some sonography application that is in-demand in that area of practice.
As an ultrasound tech, you are critical in helping physicians and other care providers catch major medical problems as early as possible. With the steady use and growing popularity of this non-invasive and totally harmless technology, ultrasound professionals have more opportunities than ever to work in any number of a wide variety of areas. You'll find positions in all sorts of practice settings, as well, from outpatient clinics to hospitals to mobile imaging operations and laboratories.
The main specializations for diagnostic medical sonographers mirror the type of training programs and professional certs we've discussed throughout this guide:
Abdominal
Vascular and cardiac
Gynecologic & obstetric
Musculoskeletal
Pediatric
These areas of specialization give you a chance to work not only in the type of setting that appeals to you most, but also with the patient population you're most interested in spending your workday serving. If you're good with kids, you can pursue pediatric sonography, of if you like the idea of comforting women during prenatal care visits, an obstetric and gynecologic focus would be an ideal choice.
Additional Careers in Diagnostic Imaging
Whether you're new to the broader field of diagnostic imaging and looking to explore all kinds of different options, or you've been in the field for years and are serious about expanding your skills into related areas, it's worth taking a few minutes to look at these other options.
Cardiovascular Technician
A cardiovascular technician performing non-invasive procedures using sonographic equipment is the same thing as an ultrasound technician specialized in vascular and cardiac imaging. The broader field of cardiovascular technology also includes invasive procedures like cardiac catheterization, and you can certainly get into that kind of work, but it's the non-invasive side of the field using echocardiography and ultrasound technology that would be more aligned with the kind of work ultrasound techs do. As you know by now, the two certification agencies in the field are the American Registry of Diagnostic Medical Sonographers (ARDMS) and Cardiovascular Credentialing International (CCI).
Getting into cardiovascular tech programs generally requires already having a background working in a clinical environment. Once you're in, you can earn a post-degree certificate in about a year. This area is specialized enough that it has a dedicated accrediting arm, the Committee on Accreditation for Advanced Cardiovascular Sonography (COA-ACS), which works under CAAHEP to set standards for training curriculum. Even though many states don't regulate the profession, those that do will require you to have formal training from a COA-ACS-accredited program and professional certification.
Vascular Technician
Similar to cardiovascular technicians, vascular techs work within the broader field of cardiovascular technology and can also branch out into work that involves invasive procedures or stick within the purview of sonography to perform non-invasive procedures exclusively. That means good old ultrasound, but with a more niche focus on the peripheral veins and arteries of the vascular system, not including the heart itself.
<!- mfunc search_btn -> <!- /mfunc search_btn ->
You can get into this diagnostic sonography specialization with a post-degree certificate, and earn your professional certification by exam through the familiar certification agencies – American Registry of Diagnostic Medical Sonographers (ARDMS), Cardiovascular Credentialing International (CCI), and the American Registry of Radiologic Technicians (ARRT).
Magnetic Resonance Imaging (MRI) Technologist
MRI techs definitely fall within the boarder category of diagnostic medical imaging professionals, but it's really a pretty different line of work than ultrasound technicians do, using different equipment and technology. Still, the relationship between the two roles is similar enough that any good ultrasound tech could transition easily with the right post-degree certificate program. Magnetic resonance imaging relies on radio waves rather than sound waves, and though it is used to identify internal body structures much like ultrasound, it's capabilities are much broader and can include the brain and spinal cord.
A post-degree certificate is a standard way into the field for allied health professionals that already hold a two-year degree at minimum. The exam-based certification agencies in the field are the American Registry of Radiologic Technicians (ARRT) and the American Registry of Magnetic Resonance Imaging Technologists (ARMRIT).
Radiologic Technicians
Also falling within the broader category of diagnostic medical imaging, radiologic technicians work in a support role under a radiologist, using X-rays, MRI technology and computed tomography (CT), rather than sound waves to capture images of internal body systems. The fact that radiologic techs always work to assist radiologists rather than working with patients independently, means there's a fundamental difference between the role of a radiologic tech and the work ultrasound techs do working directly with patients. Still, it's a fascinating field that offers you a chance to get familiar with some of the coolest and most advanced medical imaging technology.
Exam-based certification for professionals working in this area are conferred through the American Registry of Radiologic Technicians (ARRT).
Show me all the Certificate in Ultrasound programs in:
<!- mfunc feat_school ->
In addition to the campus based programs, there are a handful of online programs available for the common ultrasound/sonography degree types (Associate, Bachelors, Certificate/Diploma) and specialties. Please feel free to use the links on the left-hand side of this page to explore some of the online degree programs available. Thanks for visiting!